Back to all posts
Posted on
Southland MyBusStop App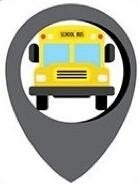 THE APP IS NOW OPERATIONAL.  NEW CODES WERE PROVIDED SEPTEMBER 22, 2021.
Our school bus transportation, Southland Transportation Ltd., uses an GPS tracking service app called "MyBusStop." The program delivers real-time information about a subscriber's bus location, route stops and schedules, as well as traffic, route progress and possible delays.

To activate your account:
1. Download the app by searching for "MyBusStop," or visit the website (www.mybusstop.ca).
 - Use a web browser when first registering or making any changes to your account preferences.  These changes cannot be made within the app itself.
2. Enter your School's Bus Code JY1KCK10VR & Register  
3. Choose your Route & Stop. ( Park Meadows Westminster N1)
4. Start tracking!
The app is user friendly and simple to use for people of all ages. It is responsive, provides seamless on-screen navigation, and allows users to zoom in, tap and scroll. Real-time updates are included and users can receive frequent bus updates about traffic conditions and dispatch comments. The clean interface highlights the most important information at your fingertips. MyBusStop is low data, and offers full functionality with minimal data consumption.